How TONIA Can Help You Buy a Home: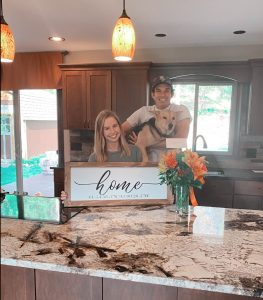 When you work with TONIA, you can expect the very best there is out there in MN real estate agents:
TONIA pays close attention to the details during your initial consultation. As a result, she finds you homes that meet your wants and needs
She finds her buyers homes typically within first 3 home tours
TONIA will educate you on the buying process. In other words, you are prepared and ready when it is go time to pull the trigger and buy your home
Communicate communicate communicate! Above all, TONIA will make sure you are confidently aware of what is happening at all times
TONIA is a skilled negotiator working on your behalf and looking after your best interests
She takes care of all the details of your purchase. Without a doubt, her experience and knowledge will give you peace of mind throughout the process.
Next Step, If Want a Home Loan:
The first, and most important step if needing a home loan, is connecting with a great lender. They will educate you on the loan process, how much you can afford, and what type of loan is best for you. 
Call Tonia today for a list of preferred lenders that my past buyers highly recommend! 
You can also simply CLICK HERE to complete an online application for a home loan or to simply learn more about one of my lender partners, Leslie Blackowiak of Supreme Lending.